Using & Making Your Own Wonderfills
Using & Making Your Own Wonderfills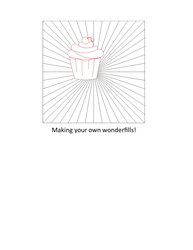 This Class gives you some great tips on how to make and use your own Wonderfills to put behind an Applique or Motiff in a single quilt block to give it the WOW Factor!
(Note: This is a recording of the information given in the Live Class on 9/21/22. The Live Class allows for more interaction with Nancy Haacke. The recording is instructional only)
This Video is free if you are a Masters Club member, and available for purchase if you are not by clicking on the "Add to Cart" button. Then go to your cart to check out.
Price: $15.00

Product Reviews
Please
login
to review this product.