Fireworks 72011 americana E2E
Fireworks 72011 americana E2E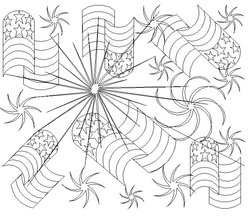 See sets (This pattern is 12.03in wide X 10.03in High)
This pattern is offered in the Americana, E2E, and Free Download sections - a special thanks to all of our quilters who quilt for "Quilts of Valor."
This patterns quilts out gorgeous!! HINT; set the vertical spacing at negative .5 It overlaps - but on this pattern it is awesome!
All Quilting and Embroidery Formats are included in this download
Price: $0.00

Product Reviews
Please
login
to review this product.