Fandango Quilt Set
Fandango Quilt Set
There are 10 patterns in this set for the Quilt "Fandango" by "Tula Pink"


These patterns are included in August 2020 Masters club.

All Quilting and Embroidery Formats are available. Please choose your Format (Options) below before putting the set into your Cart.

Below is a link to Norma Stark's video on how to place these patterns and use them.

https://www.njbestquilts.com/online-store/Fandango-Quilting-Placement-Tips-Ideas-&-Suggestions-Downloadable-Video-p263277464





Price:
$50.00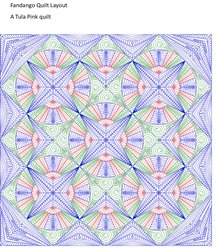 Product Reviews
Please
login
to review this product.