Bubbles Fill A HST 3
Bubbles Fill A HST 3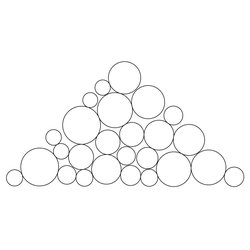 This is an individual Pattern from the Bubbles Fill A Deluxe Set. The 3 in the name means that it is a half square triangle made from a 3 inch square.
These fills can be used to fill around almost any shape or block that you want to highlight. The Bubbles the set are all between 1/4 to 1/2 inch in diameter. These are Blocks, not P2P. Make sure to Choose Your Format when ordering.
All Quilt Formats are included in the Download
Price: $10.00

Product Reviews
Please
login
to review this product.