Tranquility Quilt Set
Tranquility Quilt Set
These patterns are included in Dec. 2019 Masters club


*This quilt set includes 43 patterns. There are 11 pages of layouts and instruction included in the main PDF

*This pattern set is "Tranquility", by a Wing and a Prayer.


Price:
$139.00
$69.50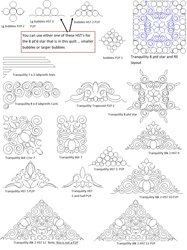 Product Reviews
Please
login
to review this product.