Ginger bread house placemats
Ginger bread house placemats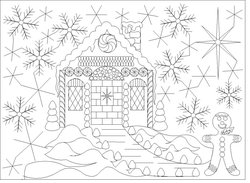 I quilted these at 50% using 17 SPI Because of the complexity of the pattern do not lean on your machine as you quilt.
They are great to quilt out on white and let kids color them using fabric markers!
Price: $20.00

Product Reviews
Please
login
to review this product.