Carmine Bee Eater Set
Carmine Bee Eater Set
These patterns are included in April 2021 Masters club

Carmine Bee Eater is a quilt offered by "Lori Clayton"

at, "Threads run through it" a quiltworx exclusive pattern and kit. to obtain pattern call 434 821-3000

https://www.trtiwequilt.com/shop/Spring-Cleaning-Extras/p/Carmine-Bee-Eater-Kit.htm

All Quilting & Embroidery Formats are available. Choose your Format (Options) below before adding it to your cart

*This Set includes 35 patterns


Price:
$70.00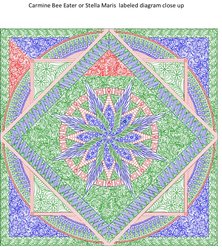 Product Reviews
Please
login
to review this product.