Mystical Prism
Mystical Prism
These patterns are included individually in July. 2022 Masters club

All Quilting & Embroidery Formats are available. Choose your Format (Options) below before adding it to your cart

*"Mystical Prism", by "A wing and Prayer". This Set includes 43 patterns


Price:
$99.00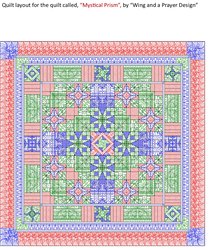 Product Reviews
Please
login
to review this product.